What would Wuthering Heights be without the Yorkshire Moors or Winnie the Pooh without Ashdown Forest? Here are some literary tourism locations that inspired some of the greatest literary works, plus trip recommendations from the Readable team. 
Literary tourism
It may sound pretty niche, but literary tourism has increased in popularity. Because books are often adapted, whether that's a series of novels or comics, there are locations dedicated to entire franchises. In the field of literary tourism, some scholars have referred to it as a "secular pilgrimage". Visitors could be interested in how the work was written, what inspired various locations or characters, and much more. 
Ashdown Forest, East Sussex
The Hundred-Acre Wood from A.A. Milne's Winnie The Pooh series is based on Ashdown Forest in East Sussex. The real forest is the Five Hundred Acre Wood. The landscape of Ashdown inspired Milne because it's where he used to explore when he was a boy. 

Image: Source
Visitors can go on a Winnie The Pooh Walk which covers some key locations. This starts at Gills Lap car park. Expect some beautiful views over the forest as well as places Christopher Robin sat, a memorial plaque for Milne, and even a disused quarry which some have speculated to be the inspiration for Roo's sandy pit. 
Although Winnie The Pooh is a children's work, this is a great day out for anyone who loves a nature trail and wants to rediscover their sense of wonder. 
If you don't necessarily want to follow the beaten path, Ashdown Forest is a beautiful place to visit in general. I can recall a couple of times in my childhood when my family and I played 'Pooh Sticks' on a bridge there. 
Oxford, UK
Aimee Fleming, Readable's marketing consultant, recommends visiting Oxford for its many literary connections. She loves Philip Pullman's His Dark Materials series and wanted to see all the streets that inspired Lyra's Oxford. Here's what she had to say: 
What did you get up to on your literary pilgrimage to Oxford?
"Wending my way through the little lanes, marvelled at the architecture and soaked up the atmosphere. Tried to place some of the references in Phillip Pullmans 'His Dark Materials' trilogy. Enjoyed the covered market, some very quirky pubs and of course went punting on the river."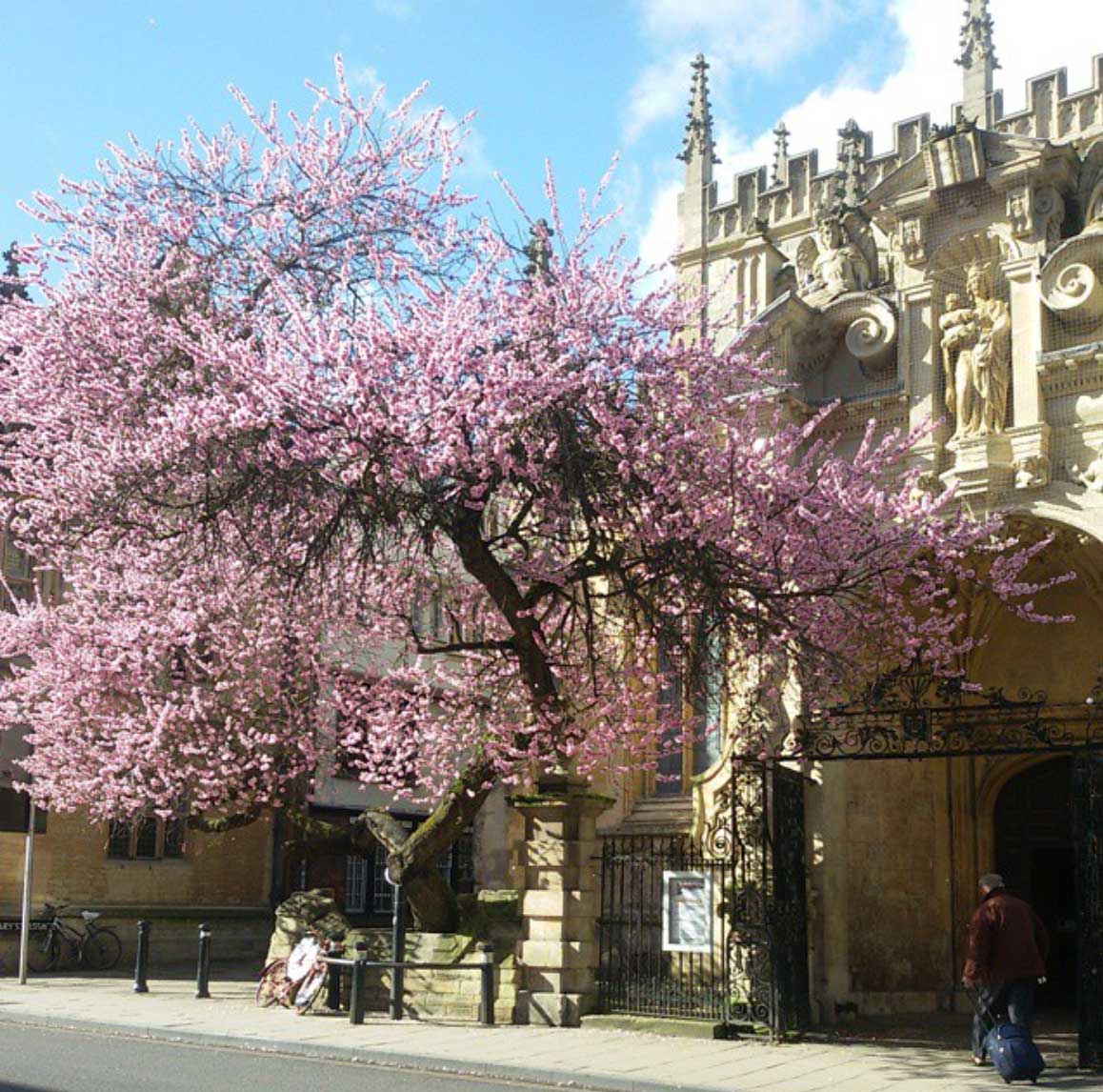 Is there anything else worth noting about the city?
"That Tolkein and Lewis both studied and later taught at Oxford University. They were members of The Inklings, an informal literary discussion group based in Oxford."
I lived in Oxford for three years myself. In my time there as an English student, some of my experiences include:
Seeing a Percy Shelley memorial which is situated at Oxford University. The sculpture depicts him supine, a reference to his death from drowning. Interestingly, the model for this unsettling sculpture was the sculptor's own son. 
A William Blake exhibition. The Ashmolean Museum had the most interesting exhibitions and you certainly won't regret visiting. The Blake exhibition as well as original paintings featured actors dressed as angels, devils and more characters from Blake's work, with their makeup painted as a watercolour effect.
Taking a walk to Holy Trinity Churchyard, Headington in the dead of night, as it was so close to where I was living. I went there after finding out that none other than CS Lewis was buried there.
The WB Studio Tour, UK
The Warner Brothers Studio Tour is based in Watford, UK. People travel from all around the world to see original props, costumes and set designs from the film adaptations of J.K. Rowling's Harry Potter series. Whatever your opinion of Rowling, the franchise is its own creature with wonderful memories for many book and film lovers.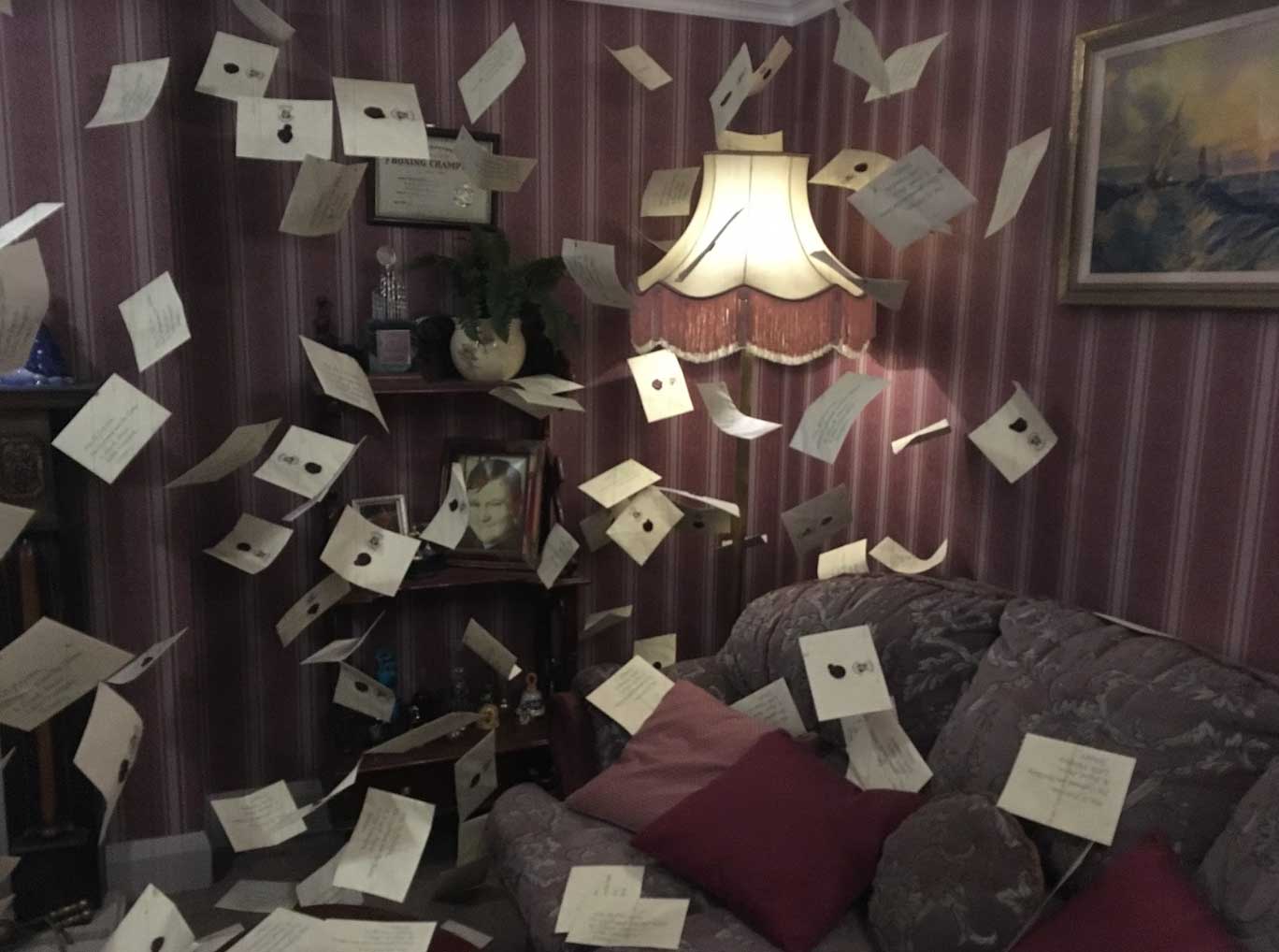 A fun piece of literary tourist inception: When I visited the WB Studio Tour myself, I noticed that in the portrait room is a portrait of none other than Lord Byron, the second-generation Romantic poet. If that's not enough, one of Byron's greatest passions in life was travelling. One of his greatest works, Childe Harold's Pilgrimage, was inspired by his adventures. 
The James Joyce Centre, Dublin, Ireland
There's a lot to see in Dublin, but if you can tear yourself away from the Guinness brewery tour, there's a literary tourist attraction just a short walk away. Based in a stunning Georgian townhouse, visitors can soak up historical and biographical information about Joyce. The building houses furniture from different periods of his life, and the house previously belonged to Denis Maginni who you may recognise from Ulysses.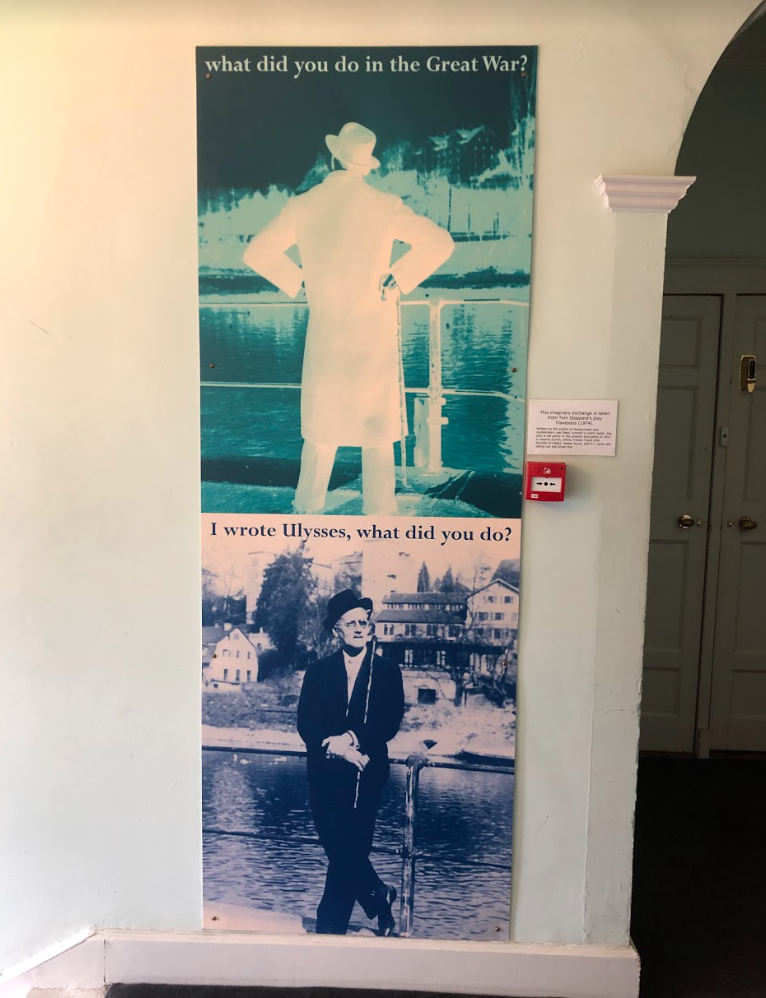 When I visited the centre myself, there just happened to be a group reading of a passage from Ulysses taking place in one of the rooms. Whatever is being exhibited at the time you visit, expect to be transported. 
The Brontë Parsonage, Yorkshire
Last but not least is a trip I made to West Yorkshire last Summer. Besides the parsonage, there are a lot of other spots to see in the area, including the stunning Brontë Waterfall which can be accessed on one of the walking trails in Haworth. Or you could go off the beaten track and explore the Yorkshire moors like Cathy and Heathcliff of Wuthering Heights did on their childhood rambles, taking in the stunning views of the countryside. 
This being said, the Parsonage alone is worth the trip. This is the Brontë family home where the siblings wrote their incredible works. Some of the attractions in the home are rather dark - as many are aware, most of the siblings died from various forms of tuberculosis very close together during a time when most people died in the home. The sofa Emily died on is on display in the sitting room, a room where much writing was done in each other's company.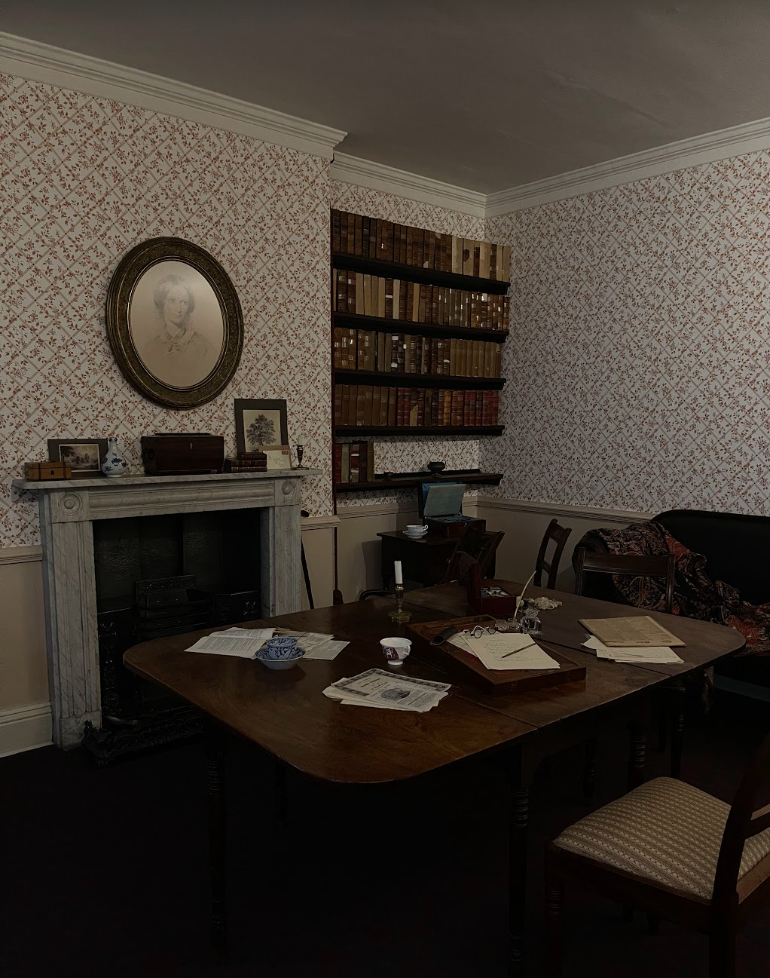 The darkness makes the experience bittersweet for any fan of the Brontë siblings' literature. I came away from the experience feeling touched and even more connected to some of my favourite books than I already was. There are benefits to going at any time of year. I visited in the Summer and the trip started with it bucketing down with rain, volatile as UK weather is, which made my entrance to the countryside where I was staying rather Heightsian. Then the rest of the week was bright and hot and the scenery was otherworldly. 
Wherever you decide to go, literary tourism in my opinion is one of the richest experiences you can have travelling if you're a bookworm.