How does it work?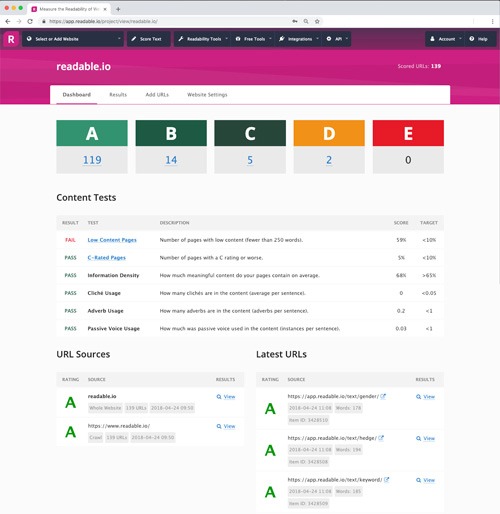 Good readability, spelling and grammar are key to creating engaging content and increasing conversion rates.
As you add new pages to your site, those are scanned and scored automatically as well.
Once you've added your domain name to our system, our indexing tools will scan your website, finding your content pages and scoring them for readability.
We'll show you the readability rating for every text page on your site and give you an overall readability rating for the whole site.
We don't just score readability, we also look at spelling and grammar, cliche usage, writing style and even include keyword density analysis.

We'll then tell you which of your pages are great, but also which pages need some attention and improvement.
You can then view these pages individually to see our pointers. We'll let you know what steps you need to take to communicate more effectively with your audience.
The indexing tools will also continually crawl your website so that when you add new pages, we'll scan and score them automatically and let you know what we've found.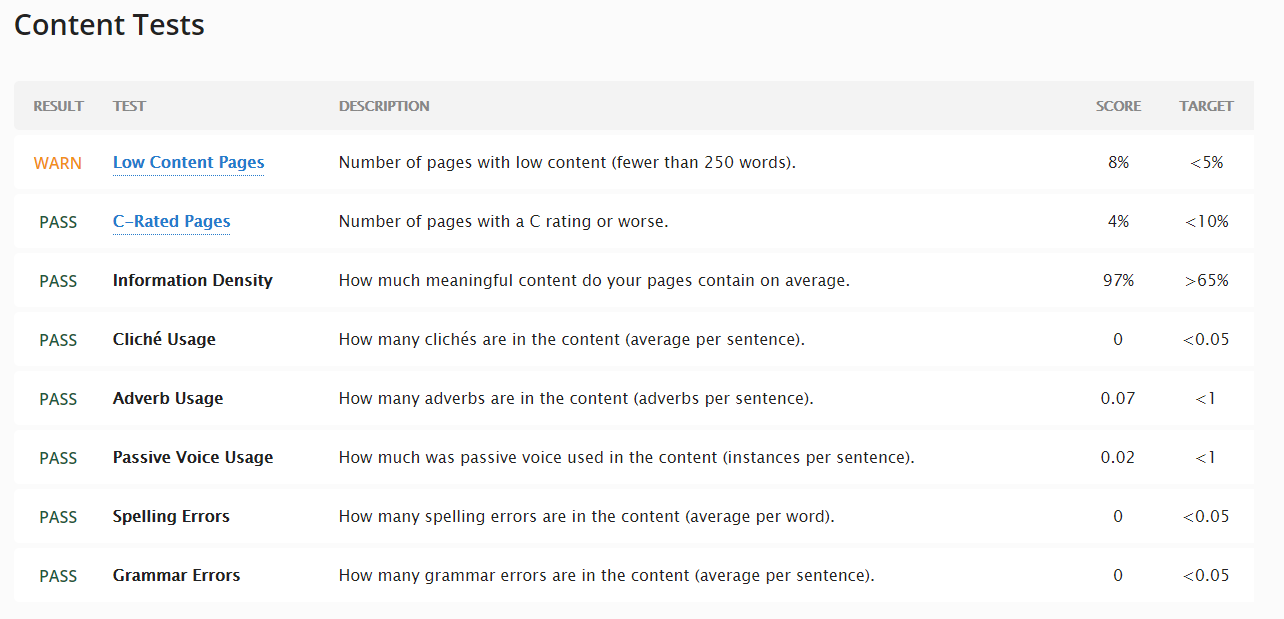 We'll also check your entire website for spelling and grammar issues.
By checking your website for readability with ReadablePro, you can get an objective analysis of how readable your website content is. If you take our advice, you'll increase visitor engagement and climb the Google rankings.