This year was my first BrightonSEO - and, I hope, the first of many. It's amazing that a conference that originated in a room above a pub in our hometown of Brighton has come such a long way and now welcomes SEOs from all over the world. Here are the key takeaways that have inspired me and Readable. 
You cannot understate the importance of link building in SEO
The first talk I attended was the most useful, both for ourselves and for some of our users. Helen Pollitt in her presentation, 'The cash strapped marketer's guide to SEO' caught our attention. As a bootstrap startup ourselves, our strengths are our organic search - we also write quality content, have great customer care and make useful, high-quality SaaS products. Helen's presentation was all about marketers working with their strengths. 
Many of our users have a relatively small SEO budget and want to get the most mileage possible out of this. Helen's idea of a good strategy includes excellent reputation management. She also recommended using automation such as Google alerts to keep an eye on what people are saying about your brand, and following up with these people for link building. 
This was followed by Stacey MacNaught's talk, also about link building. She firmly believes that low budgets don't have to be an obstacle to this and that the essential elements you can't afford to cut are the low-cost elements - ideation, planning and promotion. 
A great point she hit on was that "self-generating and consistent content, especially on a small budget, is imperative". To achieve this, she recommends keeping up-to-date with your niche and exploring Google News for articles in the press about your chosen topic and related topics throughout the year. 
Something else she reiterated was, "story over everything, regardless of budget". We agree that storytelling is an indispensable asset for any business.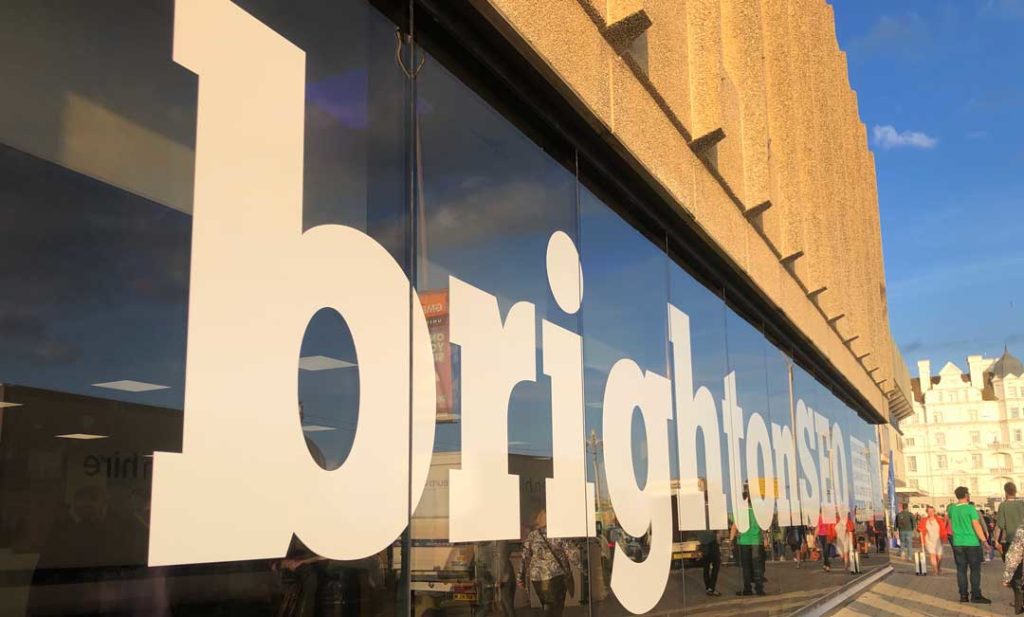 You must put users first when creating content
We always put our users' experience at the forefront, which is why the 'users first' session at BrightonSEO caught my eye and I knew I had to attend. We're proud to have created a product our users love. But the work doesn't stop there - we always strive to improve our users' experience. It's important for us to always be learning along the way. 
Becky Simms from Reflect Digital did a fascinating presentation called 'Future of search and Human Pyschology'. Her speciality is in human behaviour and search and identifying the way users make decisions.
She argued that thinking about users in terms of demographics is far too broad and they generalise people too much. First and foremost, your users and readers are human beings. Incidentally, we recently wrote about the way readers' brains react to good readability, no matter what their educational background is.
She recommends focusing on neuro-driven content which evokes emotion. It's also vital to look at common customer problems - "pain points" - which you can then resolve. I found her discussion of this approach very enlightening. As my role includes both client success and content writing, it gave me some great ideas about how I could integrate principles of customer success into our content strategy. We're always looking at how we can create more of our useful and constructive content and how-tos for our readers.   
This "outside-in" approach to content marketing made for one of the most interesting talks of the day and I will certainly be keeping her points in mind for future posts. 
Kenda MacDonald of Automation Ninjas also gave a talk which reinvigorated the marketing funnel and gave it a more human face. She helped us understand the different levels of awareness a customer has about a product or service. She also educated us about the part of the brain marketers need to appeal to in order to retain a person's attention and anticipate their needs - the part that thinks fast, not slow.
If you've been following us for a while now, you know we bang on about that 7 seconds you have to grab a reader's attention. Kenda's talk made us realise that readability not only holds value for keeping customers on your page - it also helps them to be more solution-aware. Nobody's going to know why they need your product if your content isn't clear, concise and easy to read. 
Don't overcomplicate core principles that underpin SEO 
After a whole day of talking about various different SEO platforms, Dave Trott kept his keynote refreshingly simple - which is what we're all about. 
As a seasoned copywriter, Dave Trott is candid but he knows what he's talking about - he pointed out, "We think complexity makes us look intelligent... any idiot can make it look complicated".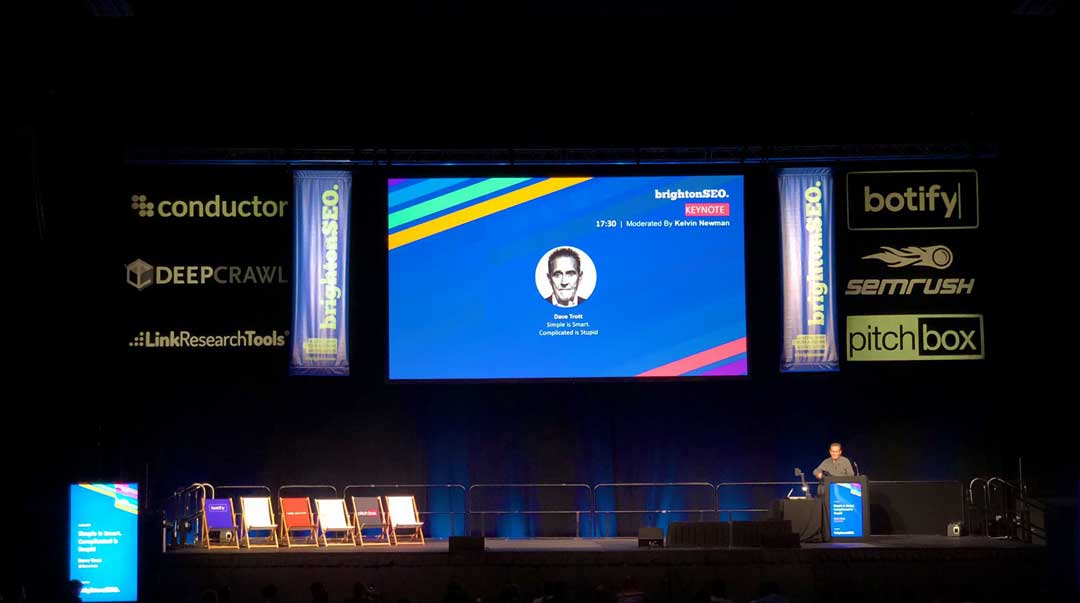 We concur. Technology is constantly changing in this rapidly evolving industry, but one thing never changes - the consumer or, as Trott would say, "the punter". 
It was a much-needed reminder that the idea at the centre of your product or service is the number one thing to focus on - a bad idea is still a bad idea even if you use great technology to market it. 
Sometimes we're asked if working on your readability means you're dumbing down your language - but, as he has astutely said, anyone can overcomplicate something. It actually takes a lot of skill to keep it simple. 
Did you attend BrightonSEO this year? Did you have key takeaways you'll be putting into action? Let us know what's inspired you in the comments.